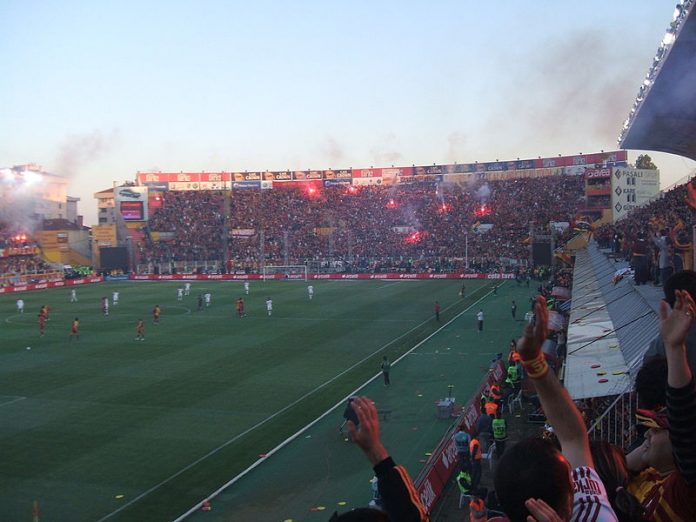 Gençlerbirliği 5-2 Kasımpaşa – Gençler secure victory in 7 goal thriller 
[divider]
Gençlerbirliği have come away 5-2 victors in a seven goal thriller against Kasimpasa in the 26th week of the Turkish Super Lig.
The Ankara based side have won three of their last four games and find themselves in 8th place with 35 points in 26 games.
Kasimpasa slump has continued this weekend leaving them in 13th spot with 29 points.
Stat: 19 Mayıs
Hakemler: Yunus Yıldırım, Baki Tuncay Akkın, Cevdet Kömürcüoğlu
Gençlerbirliği: Ramazan Köse, Hakan Aslantaş, Ferhat Görgülü, Tosic, Uğur Çiftçi, Petrovic, Hleb, Landel (.66 Gosso), İrfan Can Kahveci (.76 Ahmet Oğuz), Mervan, El Kabir (.84 Çağrı Bülbül)
Kasımpaşa: Ertaç Özbir, Barış Başdaş, Donk, Dvali, İlhan Eker (.63 Sancak Kaplan), Alpaslan Öztürk (.56 İsmail Ayaz), Scarione, Babel, Pereira, Tunay Torun, Adem Büyük
Goals: .4 Babel, .75 Scarioni (Kasımpaşa), .37 Mervan Çelik, .44 & .83 (Pen), .62 El Kabir, .55 İrfan Can Kahveci (Gençlerbirliği)
Yellow Cards: .24 İlhan Eker, .44 Alpaslan Öztürk, .83 Dvali (Kasımpaşa), .50 Tosic, .85 Uğur Çiftçi (Gençlerbirliği)