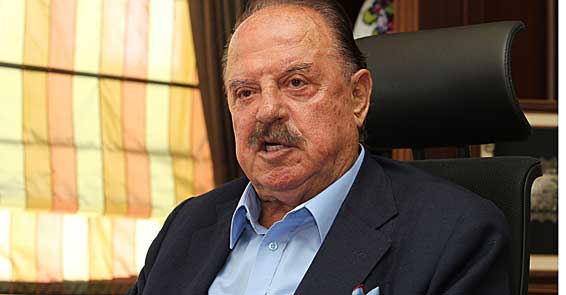 Genclerbirligi president rules out beard ban [divider]
Gençlerbirliği president Ilhan Cavcav has revealed that his players will not be fined for growing a beard.
"My comments about players growing beards has been distorted into an ideological and political argument," Cavcav said.
"Everybody is free to dress how they wish at Gençlerbirliği in accordance with the law of the land.
"Everybody is free to follow any religion they like, we respect everyones personal freedom. 
"My problem is with these youngsters following strange hair and beard trends, it does not look very smart or stylish.
"However, of course I will not be fining and throwing players out because of how they want to dress or what facial hair they wish to grow. 
"My only problem is with how it looks, I think players should take more care about their looks."
Cavcav was reported to be preparing to fine any Gençlerbirliği players caught growing a beard L25,000 (£7,150) according to sources in Turkey.
"I am 80 years old, and I shave every single day, is this an imam-hatip school? You are a sportsman. You should be a model for the youth," Cavcav, told the Dogan news agency.