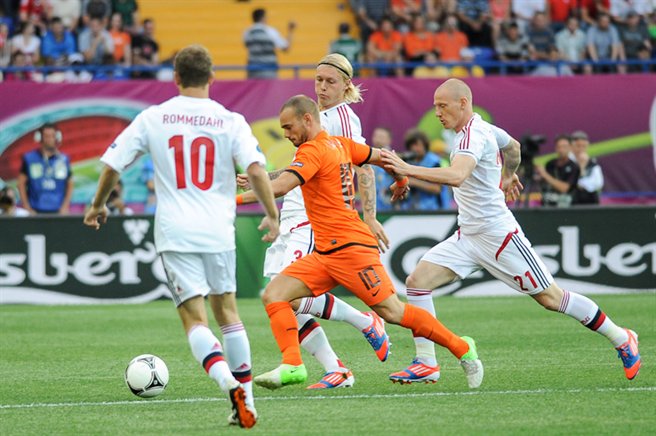 Wesley Sneijder's agent Guido Albers has confirmed that Galatasaray have paid his clients wages and that there is no issue remaining with the club.
Speaking to ANP News, Albers said "Galatasaray have solved the issue and my client has been paid.
"He (Sneijder) has a contract until 2016 with the club. The only way a player can terminate his own contract is if the wages are not paid structurally.
"That is no longer the case, because the wages have been paid"
Sneijder has been linked with Japanese side FC Tokyo, MLS side Toronto FC and Premier League giants Manchester United following his pay dispute with Galatasaray.
In a recent interview with NOS the 30-year-old Netherlands international said, "I do not have problem with Galatasaray, if there was a problem I would speak about it.
"I am very happy here and will not be leaving."
Sneijder has scored three goals in 12 games for Galatasaray this season.