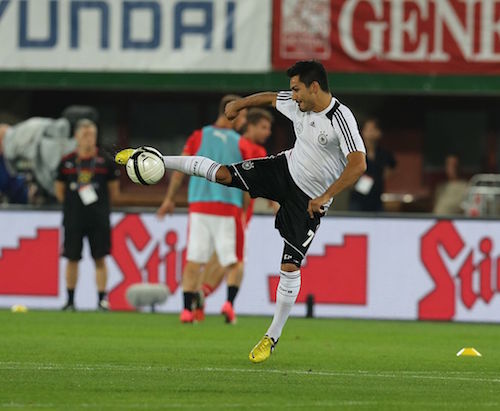 Borussia Dortmund CEO Hans-Joachim Watzke has revealed that İlkay Gündoğan could enter talks with Manchester United in the summer if he fails to extend his contract with the club.
Watzke responded to questions asking whether Gündoğan would be joining United by saying that it all depends on the contract talks.
"If Ilkay tells us he doesn't want to extend, then we'll sit down and discuss it. But that hasn't happened yet," Watzke told Sky Deutschland on Saturday.
"The media has to be careful. I'm not trying to be rude, but they can't jump on everything they hear like they did yesterday."
See More:
3 reasons why Arsenal should sign Gundogan
3 reasons why Manchester United should sign Ilkay Gündoğan
Manchester United prepare €28 million bid for Ilkay Gündoğan
The 24-year-old has a contract that runs with Dortmund until June 2016.
Dortmund have offered Gündoğan a new contract but would want to avoid another Robert Lewandowski situation occur if he fails to renew terms.
Lewandowski join Bayern Munich on a free transfer last season despite being made lucrative offers the previous season.
Dortmund could cash in on Gündoğan should he decide not to extend his current agreement with the club.
United have been closely linked with the Germany international but Manchester City and Arsenal are also rumoured to be interested.