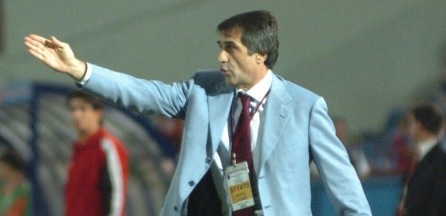 Şenol Güneş disappointed despite 5-1 win over Kasimpasa [divider]
Bursaspor manager Şenol Güneş revealed that he was pleased with his sides performance following the 5-1 win against Kasımpaşa.
However, Güneş underlined that he was disappointed with his players losing discipline and picking up needless yellow cards.
"We scored early and took control early on," Güneş said.
"The team played well, I want to congratulate the players they got into many goalscoring positions and converted five of them. 
"However, I actually thought Kasımpaşa played well they had many chances as well. 
"It was a game where 10 goals could have been scored, the attacking quality on display gave the fans a real treat. 
"I am however, disappointed with our discipline, we lost three players due to unnecessary yellow cards.
"Three players will not play in our next game now, the players lost their concentration and lost discipline, it does not matter if you score 10 goals you cannot lose yourself." 
Bursaspor moved into 5th place on 19 points following the win.