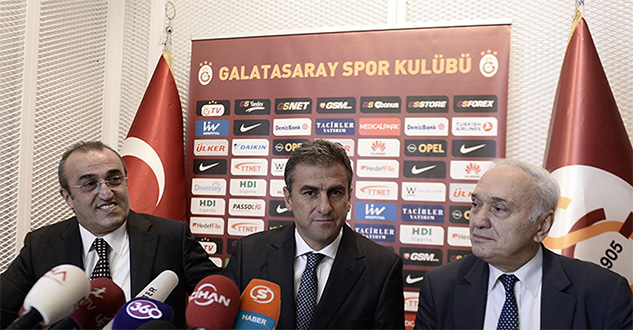 Hamza Hamzaoglu did not even talk about money says Abdurrahim Albayrak [divider]
Galatasaray board member Abdurrahim Albayrak revealed that Hamza Hamzaoğlu did not even discuss how much he would earn during talks.
"I want to point out he said Galatasaray is what is important, he did not even talk about money, he said money is not important the club is," Albayrak said.
"I have been a fan of Hamza for a while, all the board is behind him and the talks went smoothly," Albayrak said. 
"I am confident Hamza will be successful. 
"I want to thank everyone at the club for making this happen, everybody agreed on Hamzaoğlu."
Hamzaoğlu is reported to have agreed a reduced salary to realise his dream of coaching Galatasaray.
The 44-year-old coach was a former Galatasaray player but made a name for himself coaching Akhisar and later as assistant-manager of the Turkish national team.