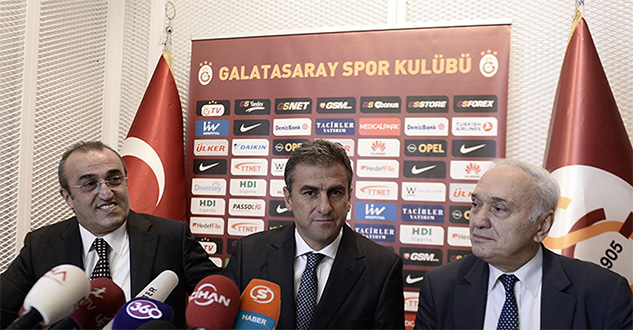 Hamzaoğlu – 'We lost Melo but gained something else' [divider]
Galatasaray manager Hamza Hamzaoğlu congratulated his players following the 4-2 win against Eskişehirspor in the Turkish Cup.
"We played with more passion and determination, that is what I wanted from the boys," Hamzaoğlu said.
"Even when we went down to 10 men we battled on. 
"We lost Melo but we gained something else. 
"I want to thank my players for their performance today, God willing we will keep improving and playing at this level.
"This was a great start but we need to continue, hopefully we will finish the season in first place."
Hamzaoğlu also revealed that he was pleased with Melo's performance despite the Brazilian midfielder being sent off. 
"At half time I told Melo I was thinking of taking him off because he was on a yellow card," Hamzaoğlu said.
"But he urged me to keep him on, I liked the fight he showed, we wanted to stay on and do his part for the team."
The game against Eskişehirspor was Hamzaoğlu's first in charge since replacing Cesare Pranelli last week.