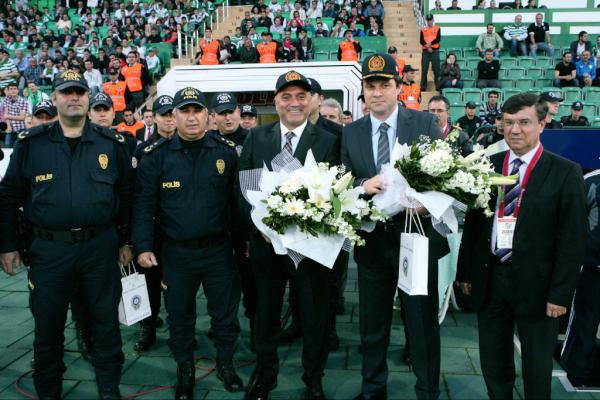 Çaykur Rizespor manager Hikmet Karaman stated that he is fully behind the one week Süper Lig suspension following the armed attack on the Fenerbahçe team bus.
"This was no normal attack, this was an act of terrorism, hopefully they find who did this and punish them accordingly," Karaman was quoted as saying by AA.
"I fully back the suspension of the league, we cannot continue as nothing happened, we have to draw lessons from this."
See More
Fenerbahce News
Fenerbahce make loan bid for Palmeiras striker Henrique
Neymar: 'I support Fenerbahce because of Diego'
Karaman also praised Fenerbahçe for their performance shown against his side.
"Fenerbahçe won the game and played well, you are supposed to congratulate a team when they play better not try to kill them," he added.
The Fenerbahçe team was attacked making its way toward Trabzon's airport following a 5-1 Süper Lig victory at Rize against Çaykur Rizespor.
The driver Ufuk Kıran was shot and the bus but the rest of the team and staff were unharmed.
The Turkish Football Federation (TFF) reacted to the attack by suspending Süper Lig and Turkish Cup matches for a week.
Turkish police have detained two men allegedly involved in the the armed attack on the Fenerbahçe team bus.