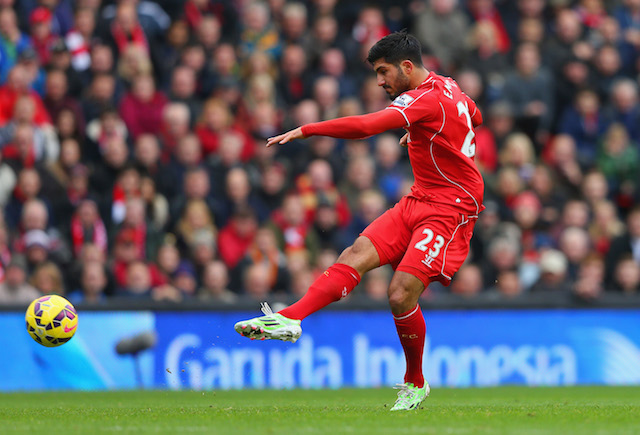 Liverpool's star midfielder Emre Can has stated that he needs to improve the offensive part of his game.
The 22-year-old wants to score more goals and believes that he is on the right path to improve under Jurgen Klopp.
Can has scored just three goals in 78 appearances since arriving in the summer of 2014 from Bayer Leverkusen.
"I think I am getting better as a player and of course to have a manager speaking German is better for me and he has helped me," he said.
"I could score a few more goals but I am on the right way and if I work hard I will get better.
"The last part of the pitch I've not been good enough. I am not calm enough and a bit nervous in front of goal but my first job is not to score goals but I can score more, it is true.
"But I have to defend as well, organise the middle and close the gaps."
Can played the full 90 minutes plus extra time during Liverpool's defeat to Manchester City in the League Cup final.
Can stepped up and scored a cheeky panenka during the penalty shootout. The Red's went onto miss their next three penalties.
The Germany international has one assist and two goals in 38 appearances for Liverpool this season.
See More
Liverpool star Emre Can desperate to avoid defeat at Wembley
Photo: Emre Can heads to the bowling alley ahead of Liverpool v Man City final