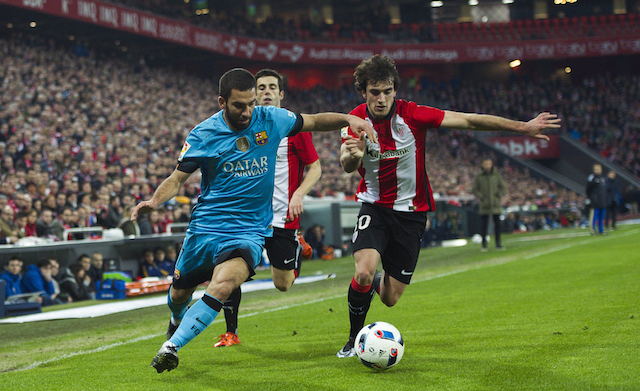 The Turkish international midfielder Arda Turan has stated that he wants to end his playing career at Barcelona, according to the Turkish outlet Radyospor.
The 30-year-old also stated that he is more than willing to play a supporting role for the La Liga giants.
"Barcelona are the best team in the world," Arda Turan stated in an interview with the Turkish radio station Radyospor.
"I feel I belong to this jersey. If I'm needed for just one minute, I'll play for just one minute. If I'm needed to stay on the bench then I'm going to stay on the bench.
"And I give everything I have when I'm in starting line-ups. My coach is always showing me that he's pleased with me. I want to end my career at Barcelona."
Turan has returned to Luis Enrique's starting lineup following the injury to Leo Messi. The former Galatasaray man scored against Borussia Mönchengladbach in the UEFA Champions League this week and played the full 90 minutes during Barcelona's shock 4-3 defeat to Celta Vigo.
The La Liga champions were without Messi and Rafinha filled in for him up front with Turan replacing Andres Iniesta going into the game.
Barcelona take on Deportivo in their next Spanish League fixture on October 15. Turan has racked up four assists and scored five goals in ten appearances for Barcelona in all competitions.