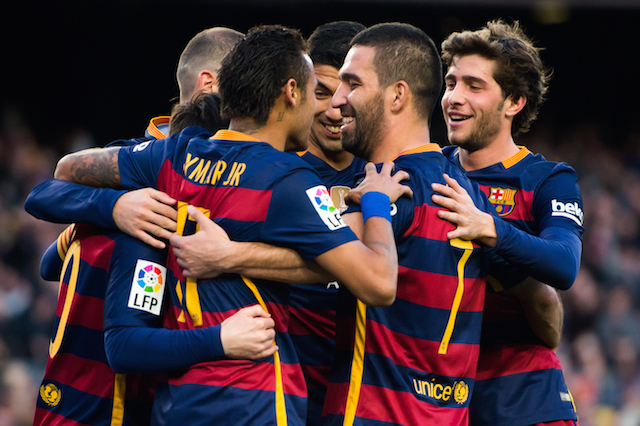 Arda Turan has made no secret of just how much he respects Barcelona team-mate Andres Iniesta.
Turan has already called the Spanish international his 'idol' but the praise does not stop there. The bearded winger has now described the football Iniesta plays as art.
"For me Iniesta is a model, an example for how to play and live the sport. Not only for his game but also as a person. Andres does not play football, he make art," Turan said in an interview with Ara Diari.
The Turkish international midfielder revealed that he enjoys nothing more than to spend his days talking with Iniesta and basking in his aura.
Turan stated that he has learned a lot about how he can develop as a player and also regarding Barcelona as a club from Iniesta.
"Andres is my idol and I look at how he plays, how he moves. In addition I like to spend the day talking with him learning how to improve as well as finding out more about the club," he added.
The 29-year-old also revealed that Iniesta has an introverted character which is quite the opposite of his emotional personality.
"He is quiet, introverted and a slow talker," Turan said.
Turan is currently on international duty with Turkey and starred in the 2-1 win over Sweden over the weekend. The winger is likely to feature against Austria this evening at the Happel Stadium.
See More
Barcelona Player Profile: Arda Turan – The Bearded Genius
Three reasons Arda Turan could be a success at Barcelona