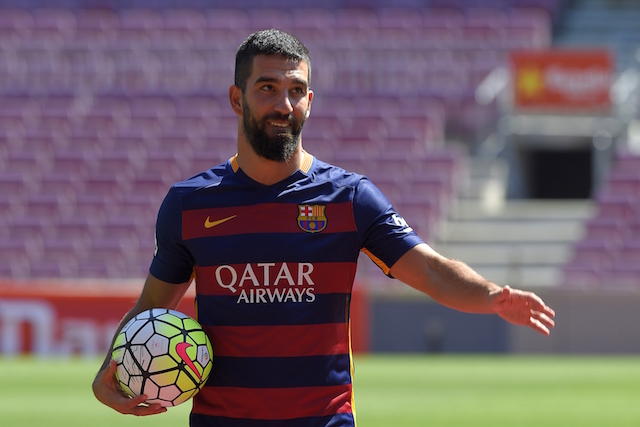 Barcelona boss Luis Enrique has stated that it's been a difficult for summer signings Arda Turan.
The Turkish international has been unable to play for Barcelona since joining form Atletico Madrid in the Summer due to a FIFA imposed transfer ban.
Aleix Vidal who also joined over the summer has been unable to join since joining.
"It's a difficult situation for them," Luis Enrique told the Spanish newspaper Sport.
"They are close to being able to play now, though, and that is making them happy. 
"They know the system and they will be two really good reinforcements for us."
The bearded winger has managed to stay match fit due to being able to play regularly for the Turkish national team who he helped book a place in the European championships over the summer.
Barcelona are currently first in the La Liga standings with 33 points in 13 games, four points clear of Atletico Madrid.
The La Liga champions have booked a place in the Champions League Last 16. Turan will also be permitted to Champions League registration over the winter break.
See More
Man Utd target Hakan Calhanoglu set to start against Bayer Leverkusen
Robin van Persie rules out Chelsea move