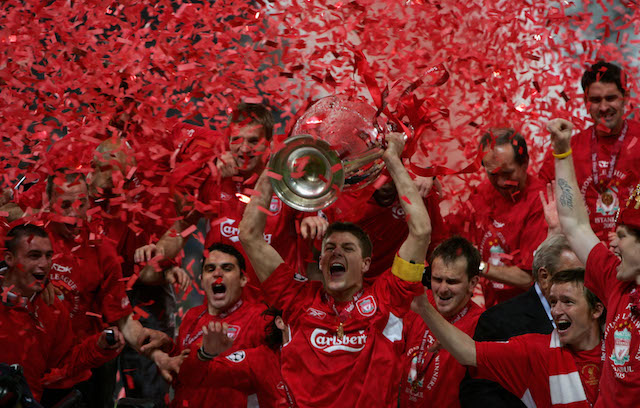 Liverpool manager Jurgen Klopp has revealed that his side evoked the spirit of Istanbul to secure a place in the Europa League semi-finals last night.
The Red's came back from 2-0 down against Borussia Dortmund to record a 4-3 victory and book a place in the next round.
The victory was reminiscent of Liverpool's win over AC Milan in the UEFA Champions League final played in Istanbul. The Seria A giants took an early 2-0 lead but ended up on the losing side, much like Dortmund.
"I told the lads, 'I was not there but a few older Liverpool players, most of them now experts on television, were 3-0 down at half-time and won a Champions League final," Klopp told reporters at the post-match press conference.
So, even though it is not likely, it is possible. We should try it'. And they did.
"We scored and everyone could see something happening in the stadium. You could see it, hear it, smell it. Then a brilliant attacking situation – Dortmund 3-1
Can played a staring role in Liverpool's incredible  victory over Dortmund in the Premier League.
The one downside of the game was that Can picked up an injury. The severity of his injury blow is not yet known but Reds fans will be hoping it is not too serious.
Can is ruled out for Liverpool's clash with Bournemouth this weekend in the Premier League due to a suspended.
See More
3 things we learned about Emre Can following Liverpool draw against Dortmund
Liverpool star Emre Can reveals details of his Turkish roots