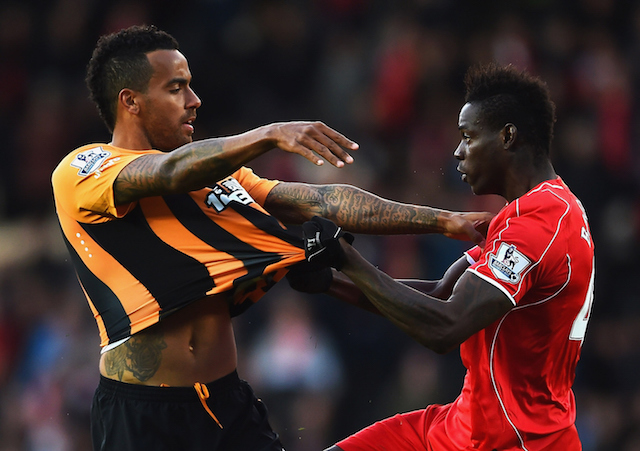 Liverpool manager Jurgen Klopp has told striker Mario Balotelli that he has no part of his plan for the club according to the Mirror.
The report claims that Klopp has advised Lucas, Cristian Benteke, Adam Bogdan, Tiago Llori, Mario Balotelli and Lazar Markovic to leave.
On Tuesday Klopp stated that Balotelli has dropped too far down the pecking order to get a starting role at Liverpool next season and that the club will have to discuss his exit.
"With a lot of players it is not the moment to talk of transfers as it could kill all talks by saying someone was 70 per cent to sign him or whatever," Klopp explained, per the Mirror.
"But I can talk of Mario because that one is obvious and I have spoken to him about this.
"He's not at the stage of his career where he should be battling with four or five other players for one or two positions.
"We want him to become the player he was before his injury and the talent is still there, there's no doubt about it. When we have done the crossing, heading and stuff in training, he has been world class.
"But this is not a situation where he should be battling with other players like this for one position, so it's clear we need a solution."
According to the Daily Express, Fenerbahce have shown interest in the Italian international and Besiktas as well as Galatasaray have also been linked.
Balotelli joined the Reds back 2014 but could manage only one Premier League goal in 16 Premier League matches.
The 24-year-old striker was also dropped from the Italy national team, failing to earn a single call-up since the end of 2014.
See More
Turkish giants in talks with Chelsea over star striker
Man Utd ready to dump star midfielder; Turkish giants preparing swoop