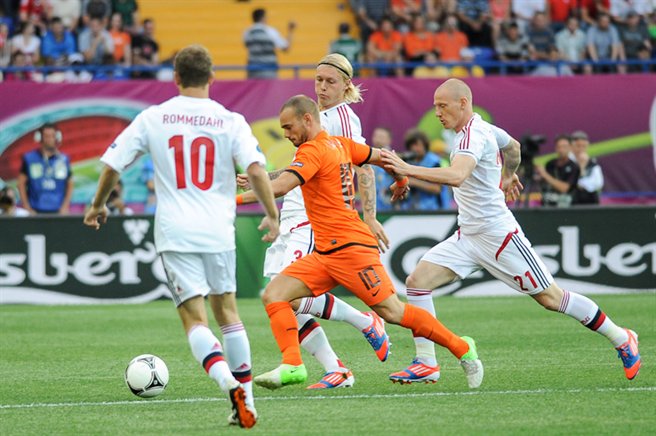 Juventus boss confirms interests in Wesley Sneijder [divider]
Juventus manager Massimiliano Allegri has confirmed interest in Galatasaray playmaker Wesley Sneijder.
"About [Wesley] Sneijder, let's see if he comes before speculating on where he'll play. For the moment he's still a player with Galatasaray," Allegri said in his Press conference ahead of tomorrow evening's match with Inter.
"The objective for Juventus has to be that of improving the team. And to improve on the technical level we must get players who are, qualitatively speaking, at the same level as those we already have, or even better.
"I think this team has the possibility of improving, regardless of the characteristics of the players. Sneijder of course has some great technical qualities and he's proven that over his career.
"He'd be completing a strong midfield, which would also create competition in that department, and that's important."
Galatasaray have been reluctant to part ways with Sneijder and value the Netherlands international at €20 million.
Sneijder has four goals and one assist in all competitions this season.