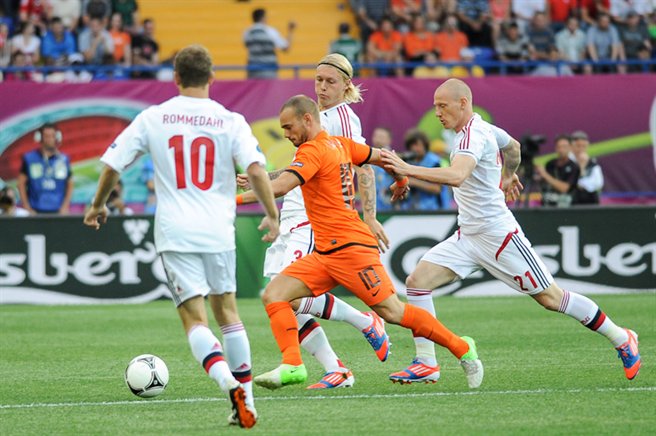 Juventus CEO admits interest in Sneijder [divider]
Juventus CEO Giuseppe Marotta has admitted interest in Galatasaray playmaker Wesley Sneijder.
"I must say Sneijder is a talented player and one whose characteristics are congenial with our tactical system," Marotta was quoted as saying on Football Italia.
"There isn't a genuine negotiation in place yet, as we only got information on the player's intentions. If we have the opportunity to get him on our terms, then that's fine.
"Galatasaray want big money that we absolutely do not intend on spending. In the January market you seek opportunities. We already have a satisfying squad, so if impressive opportunities arise, then we will grab them, but at the moment there are none.
"We are not in an emergency situation, so are in no rush to buy."
Sneijder's agent Guido Albers also confirmed that Juventus had made an enquiry.
"That's right [Juventus are set to negotiate with Galatasaray]," Albers told De Telegraaf.
"Until then he will solely focus on Galatasaray."
The Netherlands international joined Galatasaray from Inter in 2013 for €8 million and still has just under two-years left on his contract.