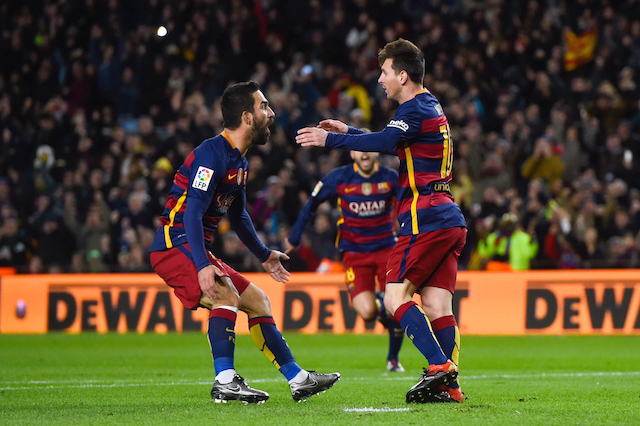 Juventus are the latest club to have joined the race for Turkish international midfielder Arda Turan according to Football Italia.
Per the source, Barcelona have transfer listed Turan and made him available to the Italian giants.
Juventus could receive as much as €120 million from Manchester United for Paul Pogba and would be looking to reinvest some of the transfer fee into making additional summer transfers.
Marca report that Barcelona could be forced into selling Turan after making several signings over the summer.
The report states that Barca may have to sell after signing the likes of Umtitti, Digne and Denis Suarez.
Juve could however, face competition from Arsenal and Chelsea according to the Sun.
The report also claims that Turan could be available for £20 million which is almost a third less than what Barca paid for him last season.
Turan's future at the club remains in doubt with reports from Spain claiming he will leave.
Meanwhile his agent Ahmet Bulut continues to deny rumours that Turan will leave and has stated on numerous occasions that he is happy at the club.
Bulut was quoted by Goal as saying: "No, I haven't heard anything from Arsenal. Arda will be staying at Barcelona."
See More
Chelsea set to enter talks with Turkish Champions in London over French striker