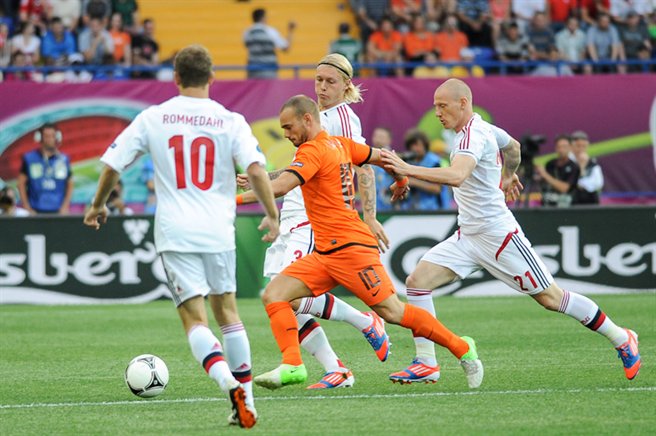 Juventus are preparing to make a move for Galatasaray playmaker Wesley Sneijder in the January transfer window according to Eurosport TR and Webdehaber.
The former Real Madrid midfielder was reported to be unhappy with his situation at the club regarding late payment of wages and that he was left out of the starting XI against Kasimpasa.
The report goes onto say Sneijder's agent Guido Albers has already met Juveentus directors in Turin and made it clear he wanted to join the Serie A champions.
Sneijder has also been linked with Manchester United, FC Tokyo and Toronto FC.
However, In a recent interview the 30-year-old Netherlands international revealed that he would be staying at the club.
"I do not have problem with Galatasaray, if there was a problem I would speak about it," Sneijder said.
"I am very happy here and will not be leaving."
Sneijder has scored three goals in 12 games for Galatasaray this season.