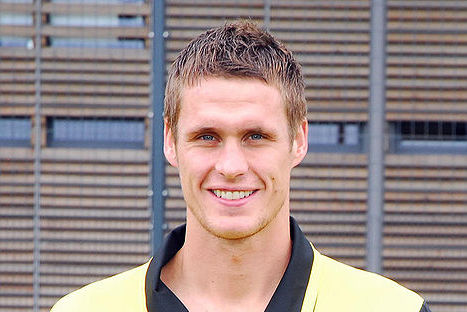 Sebastian Kehl – 'We have made a name for ourselves in Europe' [divider]
Borussia Dortmund midfielder Sebastian Kehl believes the Bundesliga outfit can recover from their awful start to the season.
Dortmund dropped into the relegation zone following a 2-1 defeat against rivals Bayern Munich on the weekend.
The German giants won the 2011 and 2012 Bundesliga titles and finished runners-up for the last two seasons under manager Jurgen Klopp.
Dortmund are in a crisis for the first time since Klopp took charge in 2008.
"Of course, the whole situation is not great right now," said veteran midfielder Sebastian Kehl.
"We talked about it for a long time on Sunday.
"I have the feeling that we, as players, much like the whole club, needs to stay calm.
"Bad times are part of the game but I have never suffered five defeats in a row. Of course we talk things over as a team but you can't look into the head of each player. 
"The situation is far from hopeless.
"We've made a name for ourselves in Europe, but we lack the concentration and the compactness."
Dortmund host Galatasaray next on Match Day 4 in the Champions League Group D.
Kehl is expected to start against the Lions.