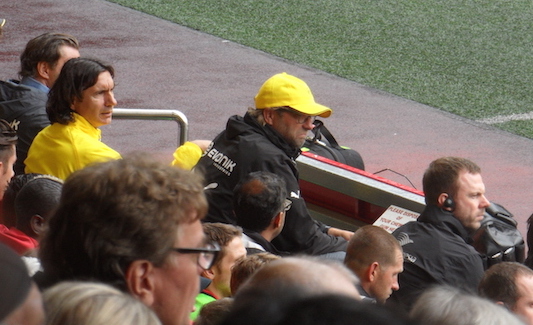 Jurgen Klopp delighted with progressing to the Last 16 [divider]
Borussia Dortmund manager Jurgen Klopp praised his teams 4-1 win against Galatasaray in the Champions League Group D.
"The ability to score goals at the right time is something I would like to take with me today and conserve it for ever more," Klopp said.
"We were very unhappy with our second half against Bayern but today I am very satisfied with our structure.
"We defended extremely well against them and played overall even better than in Istanbul.
"I have seen that the team was very resilient. Today, we can enjoy the victory.
"We always said that it is a bit easier in the Champions League because teams also play along and we have more space.
"But that was not the case today. Galatasaray defended in numbers but we had our chances and we used them."
Dortmund secured a place in the Last 16 following their fourth successive win in Group D.
The German giants have now scored 13 goals in four games and only conceded once.
Dortmund are first in Group D with 12 points and will secure first place with a draw against Arsenal in the next Champions League game.
Despite flying high in the Champions League, Dortmund are currently in the relegation zone in the Bundesliga.