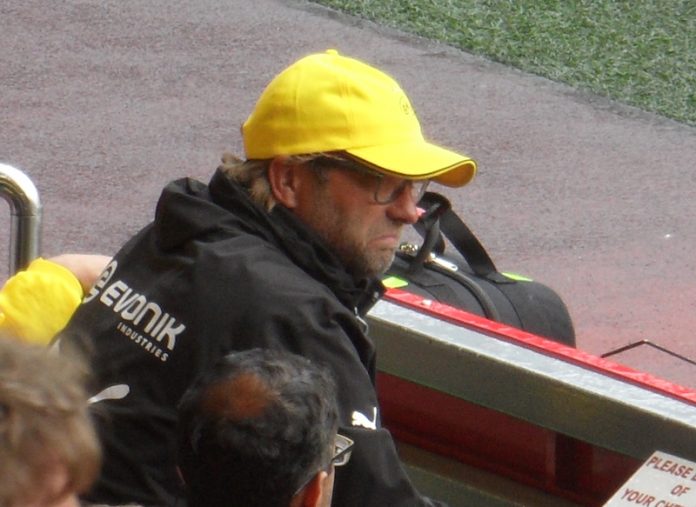 Borussia Dortmund head coach Jurgen Klopp revealed that he will be resigning from his position at the end of the season.
Klopp worked wonders on a limited budget, challenging the hegemony of Bayern Munich, winning the Bundesliga title twice and reaching the final of the Champions League.
See More:
3 reasons why Arsenal should sign Gundogan
3 reasons why Manchester United should sign Ilkay Gündoğan
Manchester United prepare €28 million bid for Ilkay Gündoğan
The German manager is now favourite to replace Manuel Pellegrini as manager of Manchester City in the summer according to Sky Bet.
Pellegrini has struggled at the Citizens this season and City have dropped into fourth place in the league.
Sky Bet's Chris Spicer said: "We opened up betting on the next Manchester City manager on Sunday with Carlo Ancelotti considered a soft favourite amid suggestions that the Italian's days at Real Madrid are numbered.
"However, we now have a clear favourite with Klopp attracting all the recent money, prompting us to constantly cut his price. We also priced up the chances of Pellegrini staying at City but all the interest has been in his time to come to an end this summer, with odds on remaining now out to 7/2."
Should Klopp join the Premier League outfit at the end of the season it could make the transfer of City target İlkay Gündoğan more likely.
Klopp has also worked closely with several Dortmund players since youth level including Turkish international Nuri Şahin who he has a close relationship with.
The German manager could potentially target a few of his trusted former Dortmund players if he makes the move.