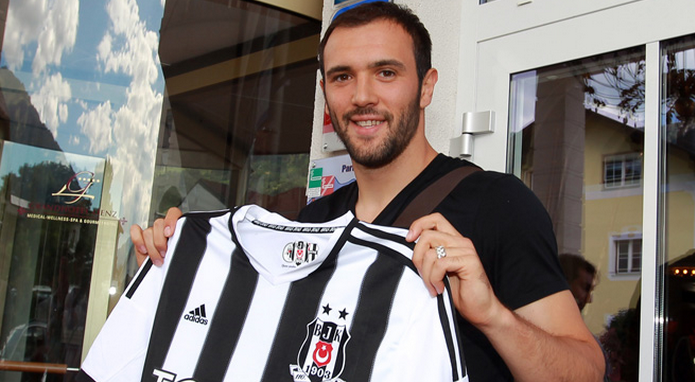 Kurtulus remains last man standing from 8-0 loss against Liverpool  [divider]
Beşiktaş right-back Serdar Kurtuluş remains the only player to still be in the team that suffered the humiliating 8-0 defeat against Liverpool in the 2007-08 Champions League.
The record breaking loss saw a number of departures at the Black Eagles and the current Beşiktaş side have a new board, club president, manager and players.
See More:
Besiktas News
Opare completes his move to Besiktas from Porto
Olcay Sahan: Besiktas have a 60% chance of eliminating Liverpool from the Europa League
Beşiktaş club director of football Semih Usta told the official Liverpool website that revenge will not be on their minds and that this is a completely different side.
"It will be on the fans' and it may be on the minds of some of the club official. But that will not be the case for the coaches or the players. The squad is new. Only right-back Serdar Kurtulus remains from that squad," Usta said.
Usta did however, underline that the Beşiktaş side that suffered the heavy defeat were unexperienced but still managed to beat Liverpool in Istanbul.
"The team was not too experienced, yet surprisingly, the same squad defeated Liverpool at home a fortnight previously, with a dominant and controlled performance," he added.
Kurtuluş is expected to start as right-back against Liverpool. The experienced fullback has one assists in 26 appearances this season.