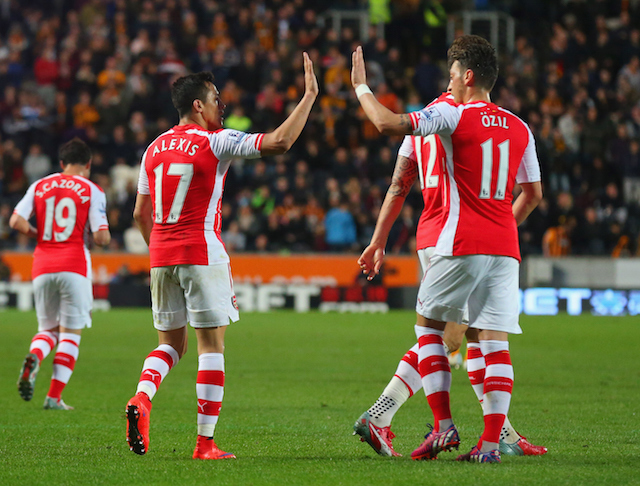 The former Arsenal goalkeeper Jens Lehmann has urged Mesut Özil to step up his games in the big matches.
Lehmann has stated that playing well in the 'small games' isn't enough and that the 26-year-old has been 'mediocre in the 'big games.'
See More:
Mesut Ozil
Mesut Ozil welcomes Cech transfer from Chelsea to Arsenal
"Everyone knows he can be a fantastic player. But you need to be a fantastic player in the big games," Lehmann told The Sun (via Mirror).
"You don't need to be a fantastic player in the small games and mediocre player in the big games."
Özil joined Arsenal two summers ago from Real Madrid and has been in top form in recent months following a lengthy spell on the sidelines due to an injury.
The World Cup winner has won two Vitality Arsenal Player of the Month and a PFA Fans Player of the Month award since the turn of the year.
The 26-year-old also lead his side to FA Cup success for the second time in two years.
Özil provided nine assists and five goals in 32 appearances for Arsenal in all competitions last season.