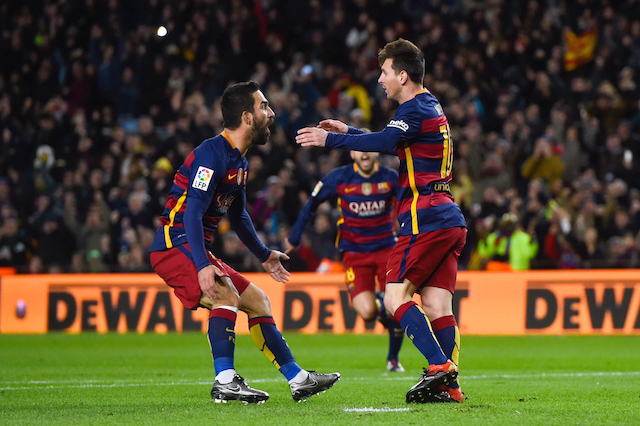 Barcelona star Lionel Messi has had a pretty impressive week scoring five goals in his last three games in which Arda Turan started. Oh and he also happened to win the Ballon D'or 2015 award and was named in the world team of the year.
Messi has been in great form since Turan made his debut last Wednesday in the 4-1 win over rivals Espanyol at the Camp Nou and revealed that he has been surprised how quickly Turan has managed to settle in.
"Arda has settled in quickly he has already adapted to the team and everybody is happy about it," Messi hold the Hurriyet in an interview after winning the Ballon D'or.
Turan did make his debut just last week but he has actually been at the club for six-months having joined last summer on a five-year deal from Atletico Madrid.
The Turkish international star was prevented from playing due to the FIFA transfer ban which restricted the club from registering new players.
Turan was expected to leave on loan but head coach Luis Enrique insisted that he stayed at the club and adapted to the team style and philosophy – a decision that is starting to look like a stroke of genius.
https://twitter.com/barcastuff/status/686817475036581888
See More
Barcelona Player Profile: Arda Turan – The Bearded Genius
Three reasons Arda Turan could be a success at Barcelona