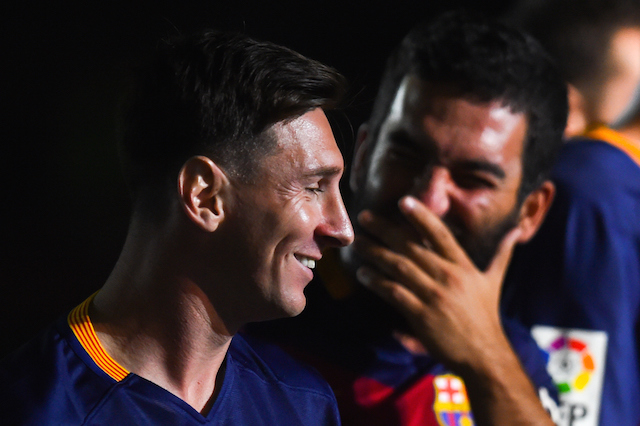 Lionel Messi has scored five goals in three games since Arda Turan made his Barcelona debut against Espanyol last week in the Spanish Cup Last 16 first-leg tie at the Camp Nou.
Barcelona booked a place in the quarter-finals following a 6-1 win on aggregate after beating Espanyol 2-0 yesterday and also beat Granada 4-0 in the league over the weekend with Turan starting in all three games.
Messi topped off a great week by winning the Ballon D'or 2015 title and even had a few kind words to say about Turan after picking up his award in an interview with the Milliyet.
"The manager sees him [Arda] as a first team player as you can see from the last few games so as you can see there is not a lot to say," Messi said.
"Arda is an excellent player of high quality and Barcelona only sign the best."
Turan has started in the reigning La Liga champions last three games and head coach Luis Enrique has described him as being someone with potential to be a key player in his side.
Barcelona take on Athletic Bilbao next at the Camp Nou on Saturday 17 January at the Camp Nou.
See More
Barcelona Player Profile: Arda Turan – The Bearded Genius
Three reasons Arda Turan could be a success at Barcelona