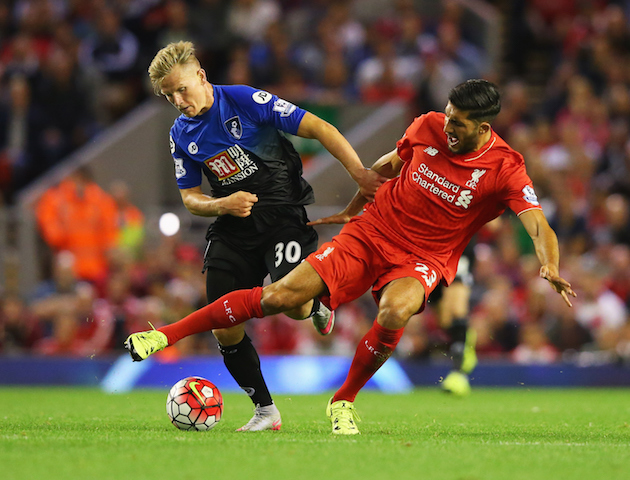 Liverpool star Emre Can has revealed that he understands the importance of wearing the number 23 jersey and knows he has big boots to fill.
The Red's icon Jamie Carragher wore the number 23 shirt before Can and the Germany international hopes to thrive in it.
Can went onto say that he wants to be a legend like Michael Jordan, Carragher and David Beckham who all wore the number 23.
"It was huge [to take the number] and it is huge. I'm vey proud that I can have the number," Can told BBC Football Focus.
"I know that Carragher is a legend here at Liverpool and hopefully I will be a legend as well.
"If you see the No.23, a lot of legends have had the number like Michael Jordan, Carragher and [David] Beckham.
"I want to be a legend as well one day and that is why I try always to give me best and we will see what happens."
The 22-year-old was widely regarded as one of the Reds most promising signings last season but really stepped up his game following the appointment of Klopp mid-way through the first half of the season.
Klopp moved Can into central midfield and he has established himself as a key member of the current Liverpool setup.
Can is expected to be included in Liverpool's starting line-up which takes on West Brom on the last day of the season.
See More
Emre Can gutted he missed Watford game says Liverpool boss
Liverpool star Emre Can reveals details of his Turkish root