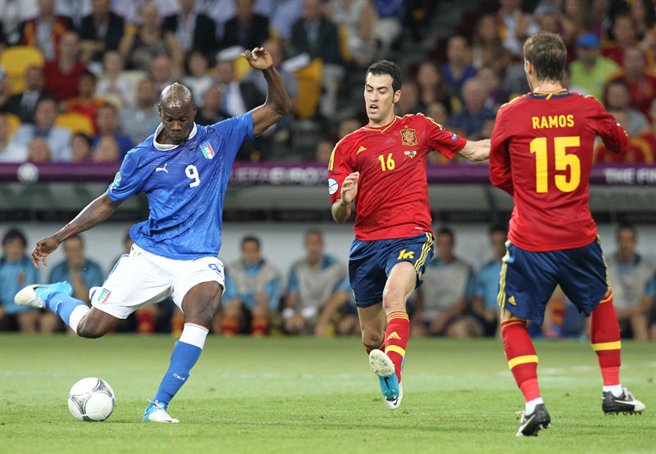 Liverpool boss backs Balotelli penalty decision [divider]
Liverpool manager Brendan Rodgers revealed that Mario Balotelli was right to take the penalty against Beşiktaş in the Europa League Round of 32 first-leg game.
The Reds beat Beşiktaş 1-0 at Anfield thanks to an 85th minute penalty however, the decision over who would take the spot-kick was courted with drama.
See More:
Besiktas News
Opare completes his move to Besiktas from Porto
Olcay Sahan: Besiktas have a 60% chance of eliminating Liverpool from the Europa League
Jordan Henderson and Daniel Sturridge both appeared to be angry as Balotelli took the ball to take the penalty.
The Italian international scored 27th successful penalty of his career and gave the Reds the advantage going into the return leg.
"There has probably been a lot more of a drama been made out of it than it actually was. With the players who were initially on the pitch last night Jordan was our nominated taker," Rodgers told ITV.
"But if Jordan and Steven and Mario are on the pitch at the same time we would normally have Steven and Mario as the penalty-takers.
"History shows he (Balotelli) has scored nearly 30 penalties in big games so he is an outstanding penalty-taker, but none of them were on (at the start) so you have to nominate someone."
"Jordan was happy enough to take it but he gave it to Mario."
The Italian international tried to diffuse the situation after the game via social media.
Balotelli later said on Instagram: "Thank you hendo for let me take the penalty. Stop drama now. We won that's what counts."
The return leg will be played at the Atatürk Olympic stadium on Thursday 26 February.