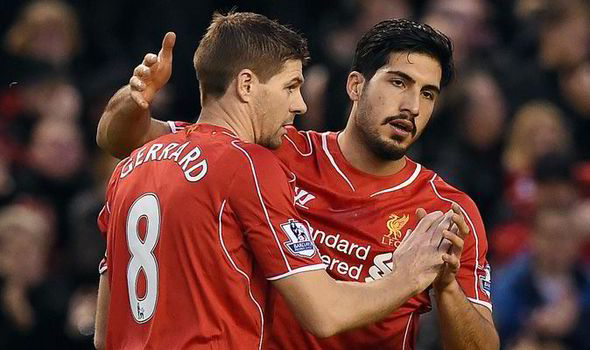 Liverpool boss Brendan Rodgers has revealed that one of Emre Can's main strengths is his versatility.
Rodgers deployed Can as a defender last season as part of a back-three and as a right-back in a back-four despite being signed as a central midfielder from Bayer Leverkusen last summer.
This season the 21 year old is expected to feature as a midfielder and Rodgers believes Can can operate anywhere in the centre of the field.
Rodgers was quoted by the Liverpool Echo as saying: "I think he can play and operate in any one of the three (midfield) positions.
"When I met Emre and having seen him play in a whole raft of positions his great attribute is that he's a footballer, he understands the game."
Can came on as a second half substitute in the opening day victory against Stoke City last week. The Reds beat the Potters 1-0 at the Britannia stadium.
The 21-year-old is expected to feature as a midfielder today against newly promoted Bournemouth in the Reds first game at Anfield this season.
Can is expected to feature more regularly as a central-midfielder this season but will face competition from the likes of Jordan Henderson, Joe Allen and James Milner.
See More
Three little-known facts about Arda Turan
Barcelona star Arda Turan reveals wearing 'Cruyff' inspired No 14 shirt