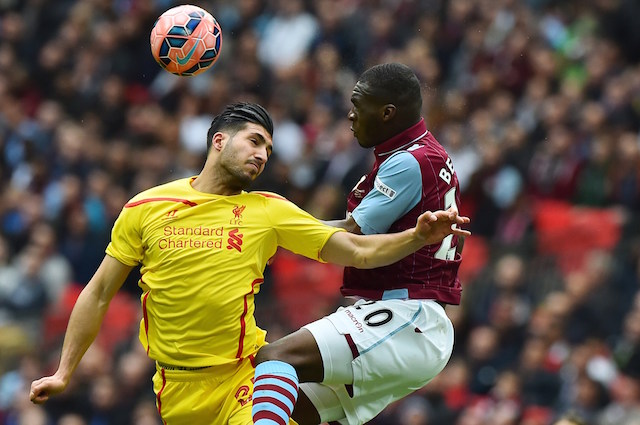 Liverpool star Emre Can revealed that his side cannot afford to drop points to sides lower down the league table this season.
The Reds take on Crystal Palace on Saturday at Selhurst Park and Can was referring to the Eagles as being among those teams that are 'lower' down the table.
Can underlined that Liverpool must be consistent regardless of the opposition and play to their strengths.
He told the Daily Mirror: "It's very important because last year we lost games and dropped points against teams, who were lower down the league.
"So I think we have to be angry before games, but also approach them with confidence because we know our strengths.
"If we can keep playing as well as we can, then hopefully we are capable of winning lots of games.
"Finding that consistency is hard because every single game in the Premier League is very difficult."
While technically Can is correct, referring to an opposition side before a big away game as being beneath Liverpool could end up firing up the crowd and home side even more than usual.
Palace are not exactly doing terrible this season either. The South London based outfit are currently in 11th place but have lost their last two games in a row.
Liverpool meanwhile are flying high in third place with just goal difference separating them from first place Manchester City and second placed Arsenal.