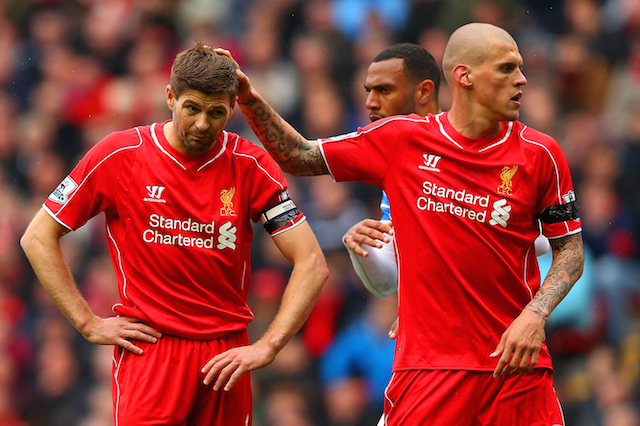 Martin Skrtel's agent Karol Csonto is reported to be in Turkey set to hold final talks with Fenerbahce over his transfer to the club from Liverpool.
Fenerbahce and Liverpool are reported to have agreed a £5.5 million transfer fee for the experienced defender according to the Guardian.
The Yellow Canaries are holding negotiations with his agent over his personal terms and are expected to complete the deal.
Skrtel is expected to leave the Reds over the summer and his deal could go through imminently following Slovakia's exit from Euro 2016 after losing 3-0 against Germany in the Last 16.
The experienced defender did not leave Liverpool on the best of terms sparking controversy after directing insults at the Reds boss Jurgen Klopp.
A friend of the defender shared this image on Instagram, and the comments between our centre-back and his friend have been translated.
The first hashtag from Instagram user pharrelski means "KloppIsAD*ckhead". #KloppJeKKT is short for KloppJeKokot. Kokot is slang for 'D*ickhead', or 'Dick'.
Skrtel replies, claiming "Last hashtag is TOP", with a load of smiley faces included, before phrarreslki says: "Hope Jurgen won't see it."
Unbelievably, Skrtel hit back with: "Hope he does!"
Skrtel did apologise afterwards but it was probably not the best way to bid farewell.
See More
West Ham United made €3.5m bid for Besiktas midfielder
Manchester United keep close watch on highly rated Turkish wonderkid