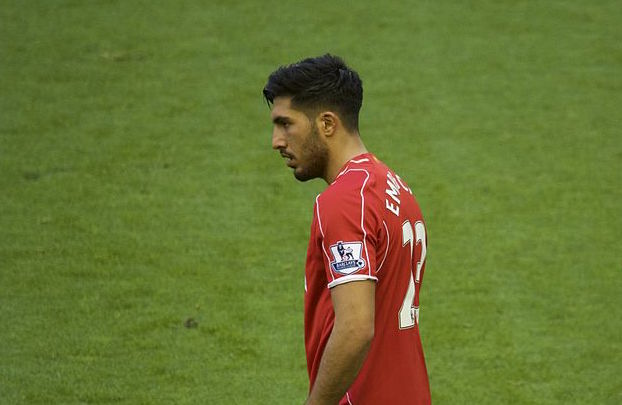 The Liverpool duo Emre Can & Samed Yeşil spent Wednesday evening in-front of the TV alongside friends watching the UEFA Champions League action between Real Madrid and Juventus.
Can's friend Cuneyt posted the picture of the group sitting on a sofa onto Instagram along with the caption, "At home with my Brate's #home #Liverpool #friends"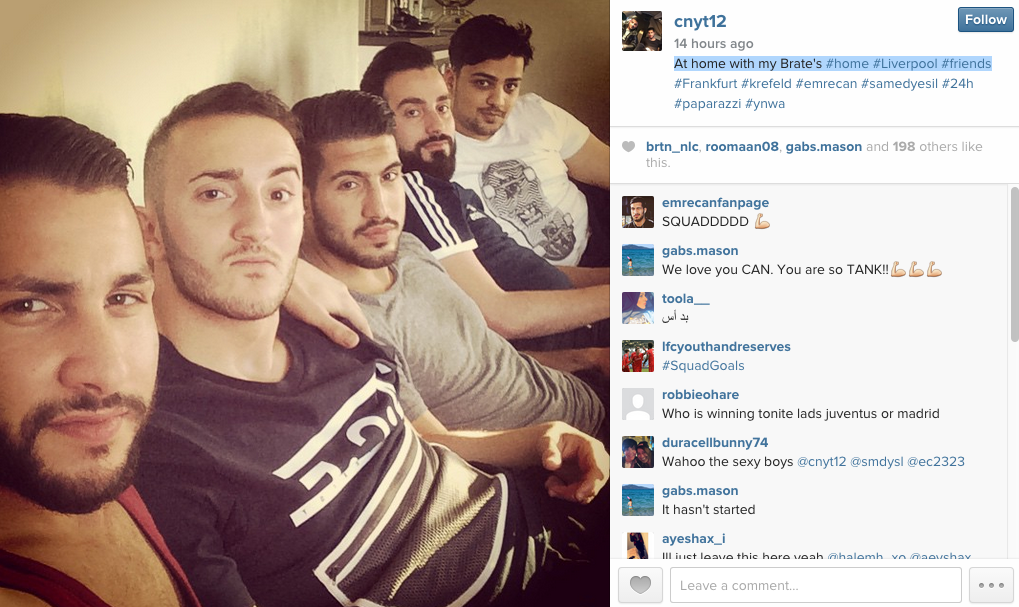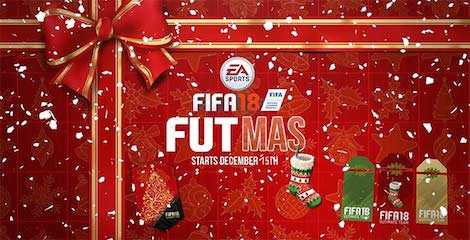 Emre Can is expected to make his 39th appearance for Liverpool since joining in the Summer. Yeşil who recently recovered from a knee-injury will be hoping for a Premier League appearances before the end of the season following a string of impressive performances for the U21 side.
See More:
Guide to pronouncing Emre Can
3 reasons Emre Can should stay in the Liverpool defence
Turkish footballers abroad
Yeşil joined Liverpool from Bayer Leverkusen as did his teammate Can. The young striker was born in Germany into a Turkish family as was Can.
Both players are part of the Turkish community in Germany estimated to be in the region of 3-4 million.
Liverpool currently find themselves in 5th place with 62 points in 36 games. The Red's UEFA Champions League dreams are all but over as they sit sit points behind Manchester United with two games to go.