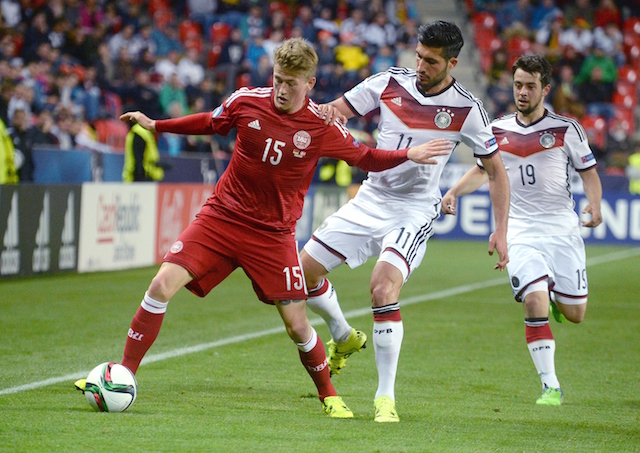 Germany were held to a goalless draw against Poland in their second Euro 2016 group game but Liverpool fans were more concerned with their main man Emre Can being dropped for the second game running.
Can started on the bench and was unable to make his Euro 2016 debut for the second game running.
The 23-year-old featured as a key member of the Liverpool midfielder under the stewardship of Jurgen Klopp but has been called up as a defender by Germany boss Joachim Low.
The Germany international of Turkish origin did warm up at one stage but was not used.
We took a look at how Liverpool fans reacted to it all on social media.
Most Reds supporters were not pleased that Can did not make an appearance.
Emre Can didn't even feature….

— Matthew (@Iam_MatthewT) June 16, 2016
The blame was put on Mr Low.
Emre Can would have won the ball, ran 50 yards and passed it into the back of Poland's net. Get it together Lowe, stop sniffing your fingers

— Sean Beleele (@Sbeleele) June 16, 2016
Germany need more Emre Can.

— aidan (@StudgerMan) June 16, 2016
Emre Can needed

— CF = RT MERCHANT (@CoutinhoFlair) June 16, 2016
I feel personally victimised by the lack of Emre Can at the Euros

— Robyn🥀 (@robyndavidsonxo) June 16, 2016
At least some fans got to see Can warm up.
What a game. What an atmosphere. What a stadium. Oh & here's the main man Emre Can 😱😍 #GERPOL #CanCam ❤️ pic.twitter.com/JF33Z6XxfN

— Nubaid Haroon (@RamboFYI) June 16, 2016
Some even suggested that the crowd trouble experienced in France over the past few days was down to Can being left out of the Germany side.
https://twitter.com/jxsldn/status/743541672911470596
Can preparing for the game.
Emre Can is warming up for Germany pic.twitter.com/JmjHU4fxKh

— James Creighton (@ThatFishCreigh) June 16, 2016
Can's looks were on the agenda once again.
https://twitter.com/girliekopite/status/743539366388195328
Could Mario Gomez give him a run for his money?
Emre Can has the most beautiful hair in football. Pass it on #GER

— Gavin (@Gavin_71) June 16, 2016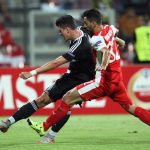 https://twitter.com/DanielleeeRose/status/743532273107083265