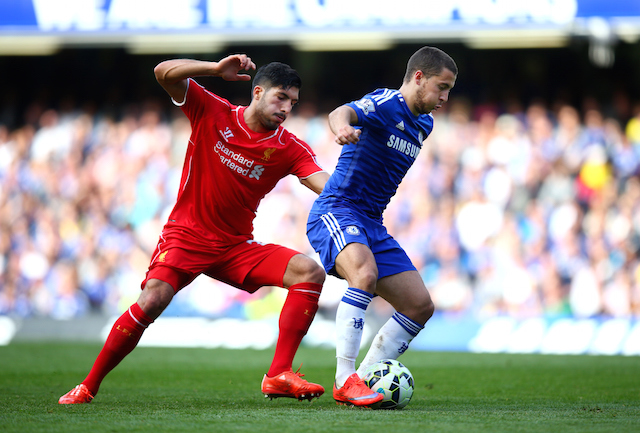 Liverpool beat Arsenal at the Emirates for the second times in their last 21 attempts following their 4-3 win today.
Germany international of Turkish origin Emre Can did not start for the Reds but he did make a second half appearance.
We took a look at how Liverpool fans reacted to his display and the memorable victory on social media.
Can was widely praised for helping the Reds gain control after looking on the ropes following the Gunners near-come back in the second half.
Liverpool were 4-1 ahead at one stage but Arsenal scored twice in quick succession to reduce the Reds lead to just one goal.
Emre Can calmed us down drastically, by the way. Going to be so important in our midfield this season.

— Anfield Hub (@AnfieldHub) August 14, 2016
Look at the love.
Emre Can coming on for Liverpool. @br_uk @thisisanfield pic.twitter.com/aFFYaaacU8

— Jack Lusby (@jacklusby_) August 14, 2016
Can helped calm things down and organise the midfield after his introduction.
One thing we learned today is that Emre Can is absolutely vital for the teams success. So overrun without him in the starting 11

— Luke Vials (@Luke_Vials) August 14, 2016
https://twitter.com/Coutskill/status/764874931402371072
Considering the Reds did not even start star players like Can there is definitely a lot to be excited about for Liverpool fans.
We missed Emre Can in that first half too. So many players coming back into this team still to come. Very promising.

— Ashley (@lfcashleylfc) August 14, 2016
Despite winning the game it was not all praise for the Reds faithful especially the manner in which they almost blew a 4-1 lead.
Really need an addition in midfield, we are horribly imbalanced. Only Emre can offer some form of control. It's not enough.

— Tord fishoir (@tord74) August 14, 2016
It is definitely a compliment lad!
I dunno whether a bunch of Scouse lads calling me Emre Can is a compliment or a diss lol

— J. (@jaytothelo) August 14, 2016
It would not be Emre Can without an outpouring of love for the midfielder with the best hair in the Premier League.
Emre Can always manages to look so cool.

— . (@Kloppmeister_) August 14, 2016
I love Emre Can.

— ed (@edwardajn) August 14, 2016
Emre can 💕

— Damso (@Adam_RSO) August 14, 2016
Emre Can 😻

— . (@_JuniorGndr) August 14, 2016