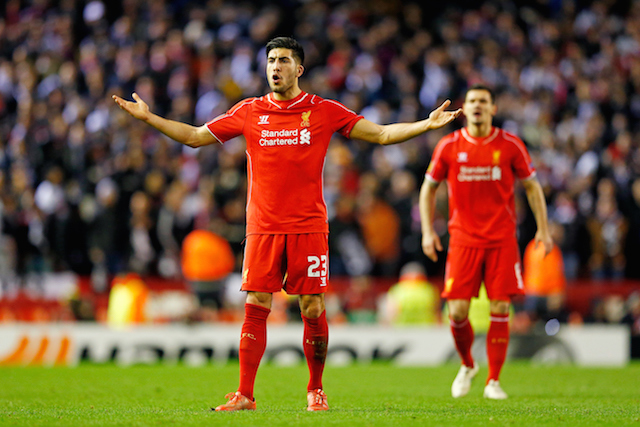 Liverpool beat Leicester City 1-0 at Anfield to end a three-game winless run and move into 8th place in the Premier League.
Emre Can started for the Reds and put on another hard-working performance especially in defence where he made the highest number of tackles (3) and the most interceptions (5) as well as a number of key blocks.
We took to Twitter to take a look at what Liverpool fans had to say about Can's performance.
The 21-year-old drew a mixed reception ranging from being praised and credited with being the reason Leicester did not score to a fair bit of criticism and banter.
https://twitter.com/LFCMostar/status/680793746884014080
Emre Can is having a cracking game #lfc

— LFC Signed Stuff (@LFCsignedstuff) December 26, 2015
Can's shooting left a lot to be desired and drew responses such as…
Emre Can fires off a shot from long range but the ball looks more likely to hit the net in Goodison than Anfield. Still rising.

— LFC Fans Corner (@LFCFansCorner) December 26, 2015
The Germany international of Turkish origin appeared to have had one too many mince pies over the Christmas period as illustrated below.
Emre Can is still in that Christmas food coma

— VUJ (@DavidVujanic) December 26, 2015
Can was however, praised for the effort put into the goal celebration after Benteke scored.
#EmreCan to #Moreno..😂😂🙌🙌 haha what a celebration! ❤ #LFC @LFC #LIVLEI pic.twitter.com/1T5YSGybmx

— Viru (@Virik_RMCF_7) December 26, 2015