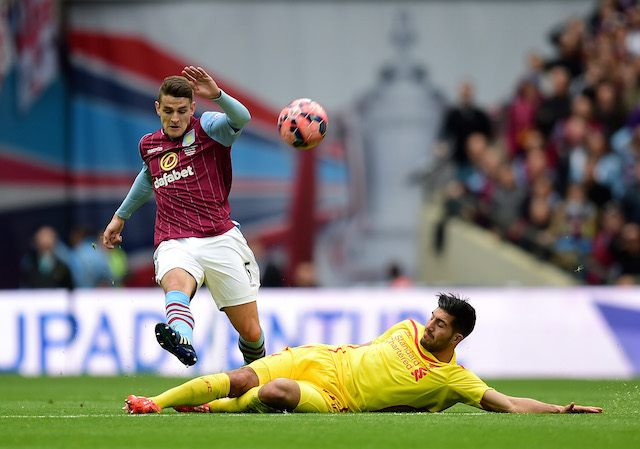 Liverpool may have lost 3-2 against Southampton at St Mary's stadium but there were a few players that gave a performance worthy of praise such as Emre Can.
The Reds actually scored the opening two goals but Southampton managed to mount a comeback to come from behind and win.
We took a look at how Liverpool fans reacted to Can's performance on social media.
Liverpool fans may have been disappointed with the result but most were pretty pleased with Can.
https://twitter.com/SteveMcVeigh123/status/711637968449085440
Reds boss Jurgen Klopp seemed to share the same view.
https://twitter.com/SteveMcVeigh123/status/711621417444511745
In fact there were reports after the game that Klopp is planning to be in reinforcements to accompany Can in midfield next season.
Klopp has ambitions of recruiting a top controlling player to partner Emre Can in Liverpool's central midfield. (Jonathan Northcroft) #LFC

— The Liverpool Goals (@TheLivpoolGoals) March 20, 2016
Can's leadership skills once again drew much admiration.
Emre can was the only visible player from our team barking orders … Much improved him first half we were boss Allen (like the Derby ) 1/2

— John Netty JFT96 (@Nettygeneral) March 20, 2016
It seems the man can do no wrong.
Emre Can nutmegging players in our own corner. The man is just too cool!

— LFC News (@LFCTransferNRS) March 20, 2016
The Germany international of Turkish origin has a strong physical presence which is one of the reasons he is nicknamed the tank.
Emre Can has this massive presence about him. Players just seem to let him run past them rather than get in his way. Tank.

— John O'Sullivan (@NotoriousJOS) March 20, 2016
Not everybody was bothered with his display today there were those who were more concerned with his looks.
https://twitter.com/saffronlouise_x/status/711622401780523008