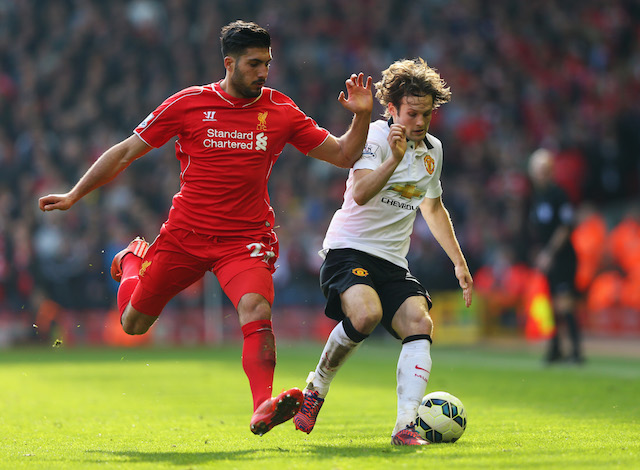 Emre Can has stated that he wants more German players to make the move from the Bundesliga to the Premier League during an interview with the Daily Mail.
The 21-year-old went on to stay that the newly appointed manager Jurgen Klopp has a 'winning mentality.'
"I have nothing against a load of Germans coming here, I am happy about that," Can told.
"Jurgen Klopp does have a winning mentality, he is hungry for titles. And the way we work is that if we believe it, we have the ability to win a match."
Can was rated the worst player on the field in Liverpool's 2-1 defeat to Crystal Palace last weekend according to WhoScored.
Can had previously made just four defensive errors since joining Liverpool from Bayer Leverkusen last season despite playing most of the league campaign as a defender under the command of Brendan Rodgers.
The Germany international of Turkish origin has since been deployed as a central midfielder under Klopp and has started every game under the former Borussia Dortmund head coach.
See More
Arsenal boss Arsene Wenger is happy with Mesut Ozil says agent
Man Utd legend David Beckham is Barcelona star Arda Turan's role model