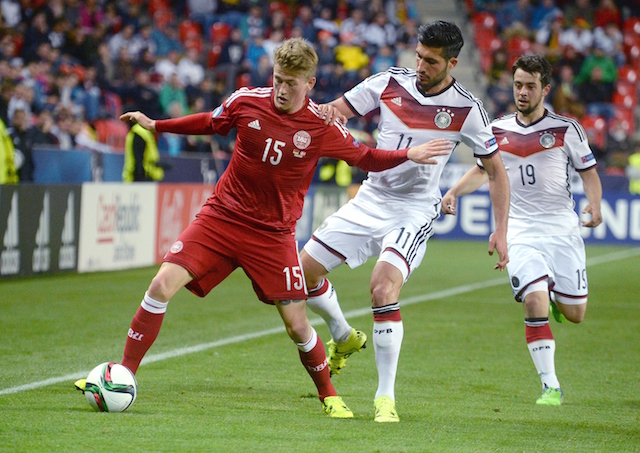 Liverpool star Emre Can has urged Liverpool to stay on the front foot when the Red's take on Manchester United in the second leg of their Europa League tie.
The 22-year-old was one of the stars of the show during Liverpool's 2-0 win at Anfield.
Can went onto say that he aims to win the Europa League with Liverpool this season.
"We have to keep going like in the first game," Can told the official Liverpool website.
"We have to press and we have to play to win the game.
"Of course, we have to try and score again. We don't want to defend for 90 minutes.
"We want to go to the quarter-final, we want to win this competition. We have played a lot of games in it already. It is very important to us."
Can is once again expected to start in central midfield for Jurgen Klopp's side once again on Thursday. The 22-year-old has been a constant feature in the German managers starting line-up this season.
Liverpool travel to Old Trafford this weekend for the return leg where a draw or 1-0 defeat will still see them qualify to the quarter finals.
See More
Video: Man Utd midfielder Fellaini faces ban over Emre Can elbow in defeat to Liverpool
Liverpool must press more says Emre Can following win over Man Utd