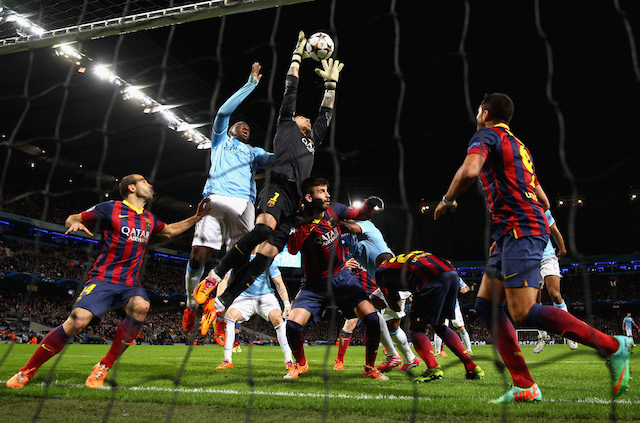 Liverpool have been linked with a move for Manchester United's out-of-favour goalkeeper Victor Valdes according to the Daily Star. The report states that Valdes is Liverpool manager Jurgen Klopp's first choice target in January.
Beşiktaş came close to completing the transfer of United's goalkeeper Valdes sources close to the Istanbul based club told Turkish-football.com during the summer transfer window.
Valdes fell out with United boss Louis van Gaal over the summer and has not been selected for any games this season.
Van Gaal was speaking during a press-conference where United's new transfer Bastian Schweinsteiger was unveiled when he stated:
"He [Valdes] is not selected because he don't follow our philosophy. There is no place for that one player.
"Last year he refused to play with the second team."
"When you are not willing to follow the principles of the philosophy there is only one way – out."
Beşiktaş are in the market for a new goalkeeper after losing second-choice keeper Cenk Gönen to Galatasaray leaving the club lacking depth in the goalkeeping department.
Valdes is yet to make an appearance for Manchester United this season and is expected to leave in January.