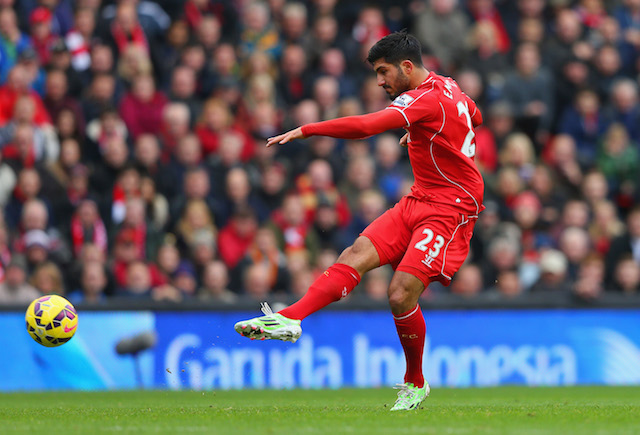 Emre Can has stated that he prefers to spend his evenings at home with his friends rather than  hitting the night spots.
In an interview with the Daily Mail, Can went onto say that he hasn't been to a bar this season and that it is difficult to go out due to the busy schedule.
The 21-year-old also stated that he enjoys watching "Van Damme, Fast And The Furious, that kind of thing" or listening to Turkish music.
"It's difficult to go out when there is a match every third day," Can went onto say in the interview with the Daily Mail.
"There isn't that much time, it's either preparation or recovery, and I would rather spend my time with friends at home.
"I haven't been to a club or a bar this season. The last time I went to a bar was probably in July, on my holiday to Bodrum. It's a very nice place, attracts a lot of tourists."
Can was rated the worst player on the field in Liverpool's 2-1 defeat to Crystal Palace according to WhoScored. The football statistic website gave the 21-year-old a rating of 4.8 for his performance during the Red's defeat.
The young midfielder had previously made just four defensive errors since joining Liverpool from Bayer Leverkusen last season despite playing most of the league campaign as a defender under the command of Brendan Rodgers.
The Germany international of Turkish origin has since been deployed as a central midfielder under Klopp and has started every game under the former Borussia Dortmund head coach.
See More
Arsenal boss Arsene Wenger is happy with Mesut Ozil says agent
Man Utd legend David Beckham is Barcelona star Arda Turan's role model