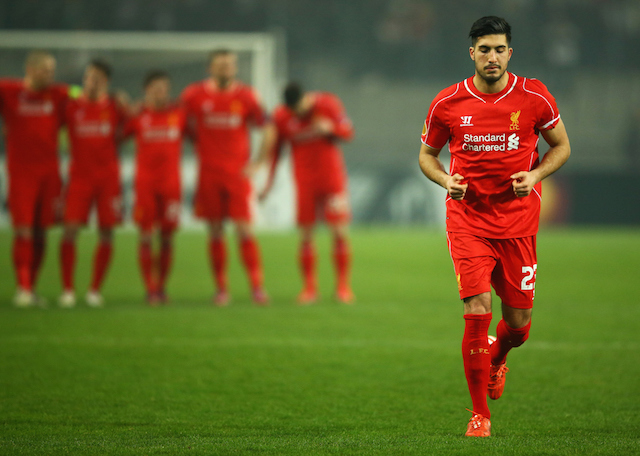 Liverpool star Emre Can is one of the 'five strengths' of the current Germany national team according to the Die Welt newspaper.
The report compares the five strengths and weaknesses of the current national team setup.
Liverpool fans will be delighted to know that their very own rolls royce has been showered with praise in the German press.
It was not all positive as Can was criticised for his errors but considering his age and the fact he was played out of position overall he gave a good impression.
The entry for Can read: "The 21-year-old from Liverpool was nervous on his debut against Poland and made several errors against Scotland. But Loew continues to trust him. Can has potential,he  is fast, strong and aggressive. The coach should and should give him more opportunities."
Can made his senior international debut for Germany against Poland last week and was also given a starting role against Scotland in the following Euro 2016 Group D qualification game.
The 21-year-old is one of three Germany international players of Turkish origin in the current national team setup with the others being Arsenal star Mesut Özil and Borussia Dortmund midfielder İlkay Gündoğan.
Can has returned to England and is expected to make an appearances against Liverpool rivals Manchester United at Old Trafford on the weekend in his preferred midfield role.