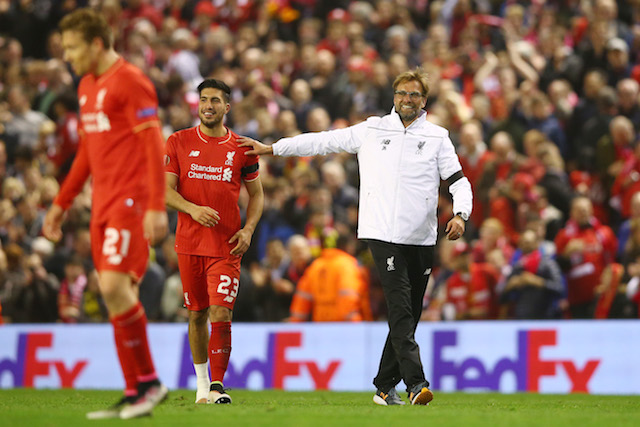 Liverpool star Emre Can has revealed that he is proud of his Turkish roots in his latest interview with the Telegraph.
Can is part of the Turkish community of Germany which is estimated to be three million strong and is the largest ethnic minority in the country.
The 22-year-old revealed that he is proud to be both Turkish and German and stated that he is bi-lingual in both languages.
"I think there are three million Turkish people in Germany. It's a nice thing and I am very proud that I am Turkish and German. We speak Turkish at home and I can speak the language, I have a lot of family there I try to fly to Turkey once a year when I have holidays," Can said.
Can is from the Afyon region of Turkey in the west of the country and regularly visits his relatives who still reside there.
Afyon translates to Opium in English as the plant was and still is widely grown in the region.
Can is one of two ethnic Turks in the current Germany national team setup with the other being Arsenal star Mesut Ozil.
See More
Liverpool captain lavishes praise on Emre Can
Liverpool star Emre Can reveals details of his Turkish roots