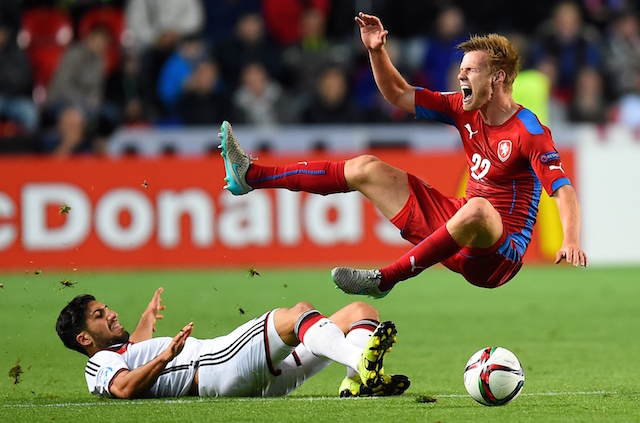 Liverpool's star midfielder Emre Can has explained the difference between the Red's manager Jurgen Klopp and Germany's national team manager Joachim Low.
Can was included in Germany's 23-man squad which will travel to France for Euro 2016 squad.
"As everyone knows, Jurgen Klopp is an emotional guy, whereas Joachim Low is more calm," he told Goal.com.
"There's a huge difference between them of course. Every coach has his own style. But both are world-class and are two of the best coaches in the world."
The 22-year-old has however, been listed as a defender which suggests that he will probably remain as a full-back and not play as a midfielder like he does in the Premier League
Can has played as a central-midfielder under the stewardship of Reds boss Jurgen Klopp but Germany manager Joaquim Low continues to play him as a defender – as did former Liverpool head coach Brendan Rodgers.
Can is one of two Germany international players of Turkish origin in the squad with the other being Mesut Ozil.
See More
Liverpool star Emre Can reveals details of his Turkish roots
Guide to pronouncing Emre Can