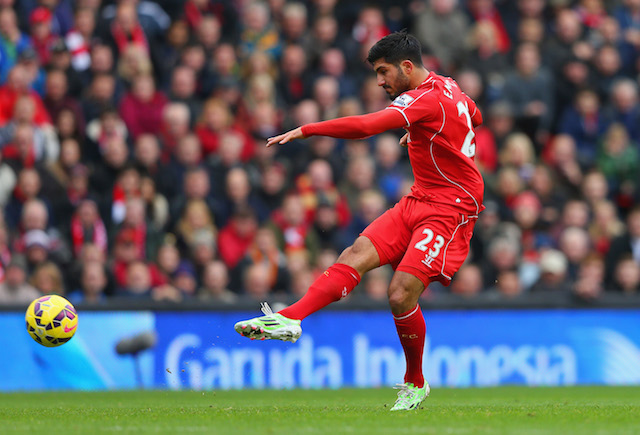 Liverpool star Emre Can has revealed that the fans will be key if the Reds are to beat rivals Manchester United in the Premier League derby on Monday at Anfield.
Can referred to the fans as being the 12th man and underlined their importance to the team and how they have the power to spur Liverpool on over the course of a game.
Can urged Liverpool fans to fill the stands against United on Monday and help contribute to a victory over United.
"Our fans are great. They have to show that again against Manchester United," Can was quoted as saying by the official Liverpool website.
"They are like the 12th man for us. If they push us, of course it's different on the pitch. It's always nice to play in front of the amazing fans.
"Hopefully against Manchester United it will be the same and we will all together win the game."
Liverpool are in great form having won their last four consecutive league games but Can faces no certainty over his place in the team.
Can has struggled for playing time since recovering from an injury he picked up against Burton Albion in the EFL Cup.
The Germany international of Turkish origin has been included in the match day squad and is expected to feature at some stage but it remains to be seen if Jurgen Klopp will give him a role in the starting line-up.