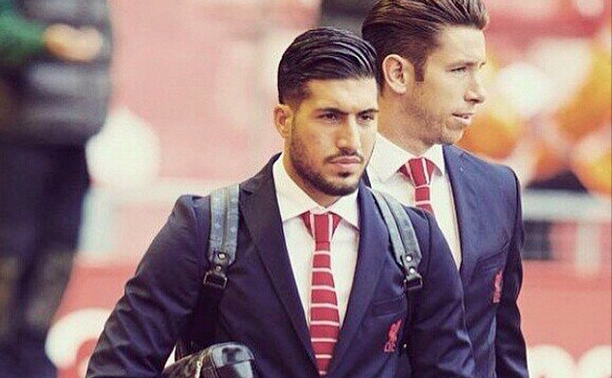 Liverpool midfielder-come-defender Emre Can has revealed that nobody in the Premier League scares him anymore.
Can joined the Reds from Bayer Leverkusen as a central midfielder but Liverpool boss Brendan Rodgers decided he would play him in defence.
The 21-year-old admitted it was a daunting task in the beginning and that he did resort to pumping some iron in the gym to adapt but he feels he is ready to take on anyone now.
"The Premier League is the best league in the world. At first that was a physical challenge to me, but after working in the gym on a regular basis, there are no players who can scare me anymore," Can told 11Freunde.
See More:
Guide to pronouncing Emre Can
Emre Can joined Liverpool to win the Premier League
Turkish footballers abroad
Can adapted well to Rodgers back-three and was one of the Reds stand out players of the season but he did struggle when deployed as a right-back.
The Liverpool youngster is currently on international duty with Germany at the U21 European Championships and started in the opening game of the tournament against Serbia.
The 21-year-old represents Germany at youth level but can opt to stay on at senior level or switch allegiances to Turkey due to being of Turkish heritage.