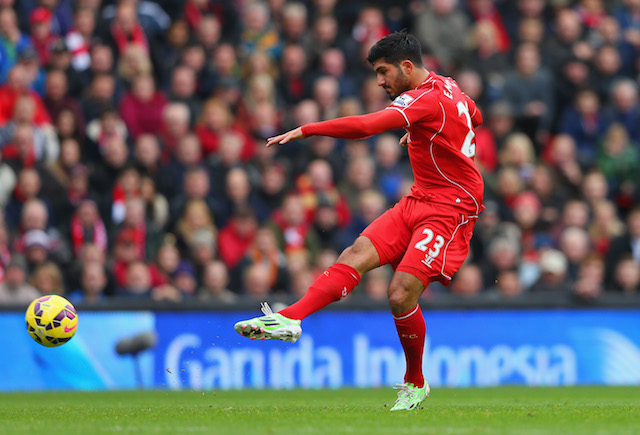 Liverpool star midfielder Emre Can has heaped praise on his teammate James Milner.
The 22-year-old Germany international has labelled Milner as the best penalty taker he's seen during an interview with the club's official website.
James Milner has netted seven penalties from seven attempts since joining Liverpool last summer. According to Can, Milner is just as consistent with his penalties during training too.
"I'm young, but I haven't seen in any of my teams so far such a good penalty taker. In training, every ball is in the net. He's a very, very good penalty taker," Can told Liverpool.com.
"It has surprised a lot of people, because it's not easy to play at left-back from midfield," said the 22-year-old.
"But Millie did it very well and I think he has scored more goals than last year in this time. He's a very important player for us. He has to keep going like that and the team has to keep going like that."
Liverpool boss Jurgen Klopp has moved Milner to left-back this season following a string of unconvincing displays by Alberto Moreno. The former Leeds player will be truly tested this week though, as Liverpool face Manchester United at Anfield on Monday night.
Can has struggled with injuries this season and has also lost his place in Liverpool's starting lineup lately. The 22-year-old had a short pre-season then injured his ankle during Liverpool's win over Burton in the League Cup.
The 22-year-old was also left out of Germany's national team squad.