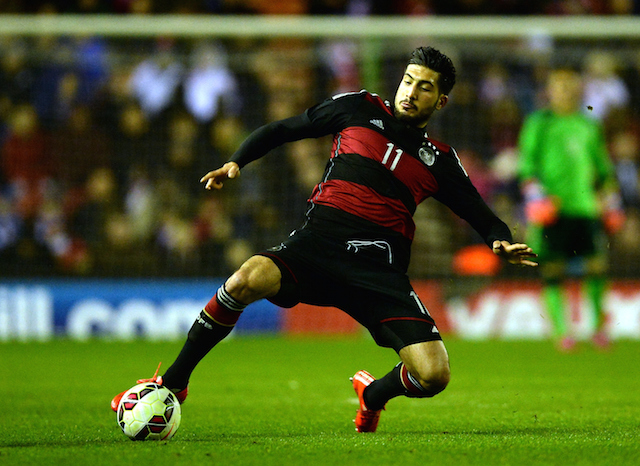 Liverpool star Emre Can took managed to adapt to playing as a centre-back in a back-three and a right-back last season despite being a central midfielder but it seems the humble English roundabout caused him a spot of bother.
Can recently took part in an interview with 11Freunde where he was asked how he coped with driving on the left hand of the road – they drive on the right hand side in Germany.
See More
3 reasons why Manchester City should sign 'Spiderman' Mehmet Topal
3 reasons West Ham should target Demba Ba
The 21-year-old revealed he had no problem with driving on the opposite side of the road but getting his head around the roundabout system took some time.
"Oh, that's no problem. After two or three days you get the. The most difficult thing in the beginning was the situation at the roundabout, because then you just turn left out," Can said.
Can also stated that he is not fluent in English just bet but has a strong command of the footballing vocabulary needed on and off the field.
"I have two to three times a week teaching English and doing there linguistically very great progress. The major football vocabulary I have it already anyway," he added.
Can joined the Reds on a £9.75 million move from Bayer Leverkusen last summer and made a total of 40 appearances for Liverpool in all competitions.
The Liverpool youngster is currently on international duty with the Germany U21 side at the Euro U21 championships.