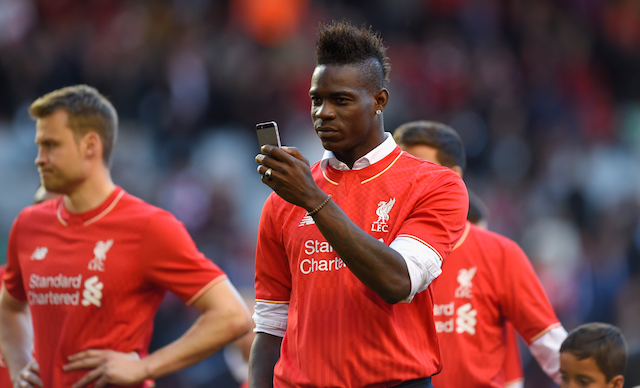 Liverpool striker Mario Balotelli had been closely linked with a move to Besiktas after the Fotomac newspaper published quotes gathered from his agent Mino Raiola.
The report claimed Raiola told them: "I offered (Balotelli) to Besiktas and I'm waiting for the response," Raiola is quoted as saying.
"I believe they responded positively. Besiktas' president said earlier that the deal with the Italian player (could happen).
"With further talks I see the possibility of this transfer, 100 per cent."
Besiktas board member Erdan Torunogullari responded with bewilderment stating that they had not even made an enquiry for Balotelli.
It turns out that a crafty journalist from Fotomac called up Raiola pretending to be none other than Besiktas president Fikret Orman.
"They made up out of the blue the interest of Besiktas in Balotelli," he told Marca.
"A journalist called me, pretending to be the president of the Turkish club. Mario has to return to Liverpool and speak with his Coach Jurgen Klopp."
Fotomac published their conversation with Raiola but how they got the agent to tell the club president – who they were pretending to be – that he offered Balotelli to them without his knowledge remains a mystery.
Balotelli may have not received an offer from Besiktas but Galatasaray have been linked with a loan bid.
See More
Liverpool accept £5.5m offer for Slovakia international
Turkey international reveals why he picked Dortmund over Liverpool