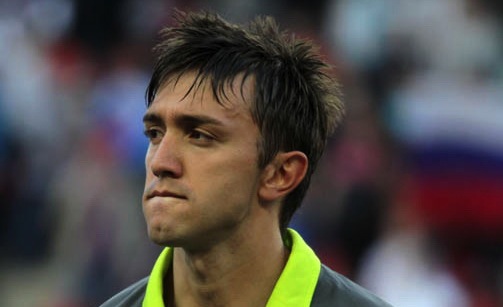 Liverpool target Muslera is worth €50m says Galatasaray president [divider]
Galatasaray goalkeeper Fernando Muslera is worth €50 million according to club president Duygun Yarsuvat.
"Every player has a price but we have played all our players wages and do not have any offers and do not want to sell any of our star players either," Yarsuvat said.
"Our primary goal is to win the league and get our fourth star.
"Muslera is not  for sale however, if a club to put forwards a €50 million bid then we would consider releasing him. Rumours that we would accept €16 million for him are false."
Muslera has been linked with a move to Liverpool and AC Milan in recent weeks.
The Uruguayan international played an integral in the Lion's back-to-back title winning seasons – 2011-13.
The 27-year-old keeper has conceded a total of 27 gaols in 14 games for Galatasaray so far this season – his worst start to a season.
Muslera joined Galatasaray from Lazio in a deal worth €12 million in 2011.