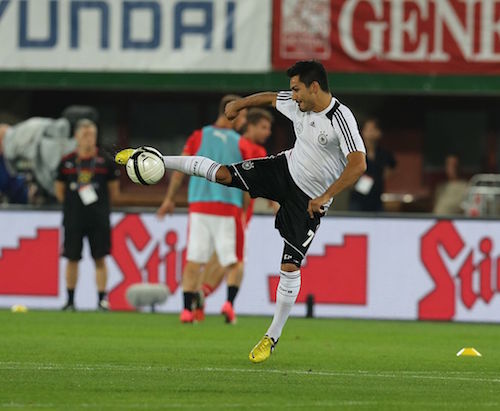 Manchester United manager Louis van Gaal has confirmed that he will sign a new midfielder in the summer transfer window.
The experienced Dutch manager spoke about restoring the balance in United's midfield during a press conference ahead of the Red Devils trip to Crystal Palace.
"When you see the stats, it's clear that he's very important but that's also because we have only right-sided holding midfielder," van Gaal was quoted as saying by the Mirror.
"That's what I am saying already in the whole of the season, that our selection is not balanced, and I want to restore that in the next transfer period."
Thirty-four year old old England international Michael Carrick is United's only midfielder comfortable on the right side of central midfield.
Van Gaal expressed the need to sign cover for an against Carrick: "The life is not ending at 34, but for a professional football player, it's close by. That's why I have to handle again in that position."
See More:
More Ilkay Gündoğan News
3 reasons why Arsenal should sign Gundogan
3 reasons why Manchester United should sign Ilkay Gündoğan
Manchester United prepare €28 million bid for Ilkay Gündoğan
Gündoğan, who has been strongly linked with the Premier League duo Arsenal and Manchester United in recent weeks, has confirmed that he will not extend his contract with the club, which expires in the July 2016.
The Red Devils are reported to have struck a €30 million deal with Dortmund for the for Gündoğan according to the Metro but United are yet to confirm an agreement being in place.
The 24-year-old has four assists and three goals in 28 appearances for Dortmund this season.