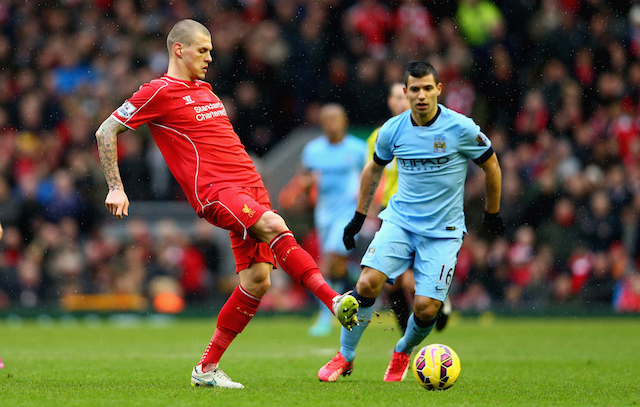 Liverpool take on Manchester City at Wembley hoping to win their first trophy under Jurgen Klopp but the Reds will have to be careful of Sergio Aguerro who is 'world class' according to Emre Can.
Aguerro has 19 goals is 27 appearances this season and is rated as being one of the best forwards in the Premier League.
The Liverpool midfielder did also describe teammate Daniel Sturridge as being world class but he does not have a goal record to match the Argentinian this season – although to be fair he has been hampered by injuries.
"They are both world-class players for me," Can was quoted as saying by Tribalfootball.
"I don't think you can compare them because they are a different type of player but both very good.
"I think it is more about the team performance.
"Of course it will be a tough game for both teams but at the end you will see who wants it more."
Both Aguerro and Sturridge will start today at Wembley in the League Cup final.
Germany international of Turkish origin Can has also been given the nod in midfield alongside James Milner and Jordan Henderson.
The Reds will win the League Cup for a record 9th time at Wembley with a victory over City but have not lifted the trophy since 2011.
See More
Liverpool star Emre Can desperate to avoid defeat at Wembley
Photo: Emre Can heads to the bowling alley ahead of Liverpool v Man City final